As we are aware that the Government of India started the initiative of #startupindia recently. One of the visions of this initiative was relaxation of regulations for Startups in India so that the startup company setup and operations become easier. Taking the step forward in order to relax the regulations for Start-ups, the Reserve Bank of India has issued two clarifications.
1.    Relating to acceptance of payments by business startups and;
2.    Issuance of Equity Shares
We discuss the salient features of each clarification below,
1.    Relating to acceptance of payments by business start-ups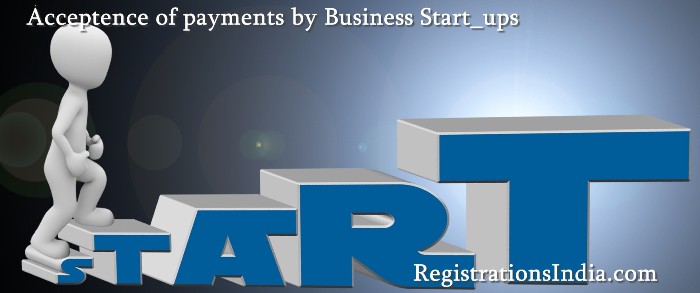 a.    An Indian business startup with foreign subsidiary is permitted to open a foreign currency account abroad to pool the foreign exchange earnings out of the exports made by the startup.
b.    It can also pool its receivables i.e. the amount yet to be received from residents in India and non- residents abroad in the said account.
c.    The balance in the said foreign exchange account as due to the Indian startup should be repatriated to India within 9 months (present policy)
d.    A start-up is also permitted to avail of the facility for points a) and b) above through Online Payment Gateway Service Providers (OPGSPs), but the value cannot exceed USD 10,000 (US Dollar ten thousand) or up to such limit as may be permitted by the Reserve Bank of India from time to time under this facility.
e.    There needs to be an appropriate contractual arrangement between the start-up, its overseas subsidiary and the customers concerned.
2.    Issuance of Equity Shares
This point becomes vital for startup company setup and operation in India as the company can actually pay for its dues through issuance of capital. The features of this clarification are:
a.    Issue of shares without cash payment through sweat equity: RBI has permitted the Indian companies to issue sweat equity. The scheme for the same needs to be drawn in adherence to SEBI Act for listed companies or Companies (Share Capital and Debentures) Rules under the Companies Act.
b.    Issue of shares against payment owed by Indian Company: The Indian companies are permitted to issue equity against funds owed by them whether for payments for,
a.    use or acquisition of intellectual property rights,
b.    import of goods,
c.    payment of dividends,
d.    consultancy fees, etc.
remittance of which does not require a prior permission by the RBI or Government of India. These conditions are subject to FDI policy including sectoral caps, pricing guidelines etc.
This article has been simplified for easy readability and does not include the notification, circular, section numbers of relevant statues. Please refer to relevant statues for more guidance on the same. The article is produced by Registrations India a company helping businesses with their Registrations, Compliance and Taxation needs.