Wasting Efforts on Business Registrations?
We will help you with your Registration, Taxation & Compliance needs
Search Your Company Name / Trademark Name / Trademark Class for product or service
Registrations India's Media Bytes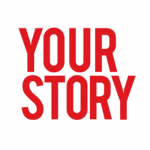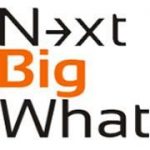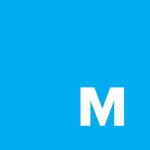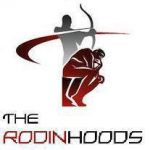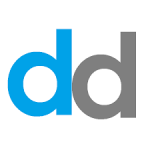 Registrations India's Featured Services
Private Limited Company Registration
(Preferable for Startups)
₹ 13,999
One Person Company Registration
(Preferable for One Promoter)
₹ 12,999
Limited Liability Partnership Registration
(Preferable for Professionals)
₹ 7,999
Wholly owned Subsidiary Registration
(For Foreign Companies)
₹ 49,999
Application of Trademark in India
(Preferable for Startups)
₹ 6,799
Response to Trademark Objection
(Applied trademark objected)
₹ 3,999
Application of Copyright in India
(Preferable for Artists,writers)
₹ 1,999
Patent Search for Product/Services
(For new/advanced inventions)
₹ 2,499
Add a New Director in Company
(Adding director in Existing Company)
₹ 4,499
Remove Existing Director of Company
(For Registered Companies)
₹ 3,299
Annual Compliance-Private Limited Company
(Registrar of Company Compliances)
₹ 14,999
Annual Compliance-Limited Liability Partnership
(Registrar of Companies Compliances)
₹ 3,499
Service Tax Registration
(For Company/LLP/OPC/Individual)
₹ 2,999
MSME Registration
(For Government Subsidies,Benefits)
₹ 2,499
ISO Registration
(Click for more details)
₹ 6,999
Import Export Code
(For Exporting Goods & Services)
₹ 4,499
How to register a Company ?
Get answers to your questions from our FAQ base of thousands of questions from startups & SME's
---
Precious words from RI's Clients
Brilliant Services & Support. Recommended for new company registration in India
Abhishek Tiwari, Finest Jodi
I made payments but took time in arranging the documents. RI Team was continuously following up for completing the work. Appreciate!
Easiest way to register company in India. Just sent my documents across, rest was all done by them. Would recommend for company formation in India.
Rishab Gupta, Excel Rasayan
I was trying to find company registration consultant in Delhi when my friend recommended RegistrationsIndia. Good Services!
I had approached RI for company formation in India. Truly they Delivered !
I am really satisfied with their services. I recommend them for company incorporation in India.
+
Business Solutions Provided
Startup Guidance & Registrations
RegistrationsIndia is committed to help Startups & SME's in their business. Hence, we have shared the SOLUTIONS of problems suffered by Startups & SME's in this section
Registrations India's Learning Hub
We believe in sharing knowledge. Share your knowledge. It's a way to achieve immortality - Dalai Lama
Legal Documents Real Time Editor
Now create your legal documents in a few clicks
With the help of this feature you can
You can edit your Legal Documents Live or
Download the Format in Word
It's a simple 3 Step Process:
Choose the format
Input your information into the real time editor
Get the document emailed into your inbox
Customize your legal documents with no obligation!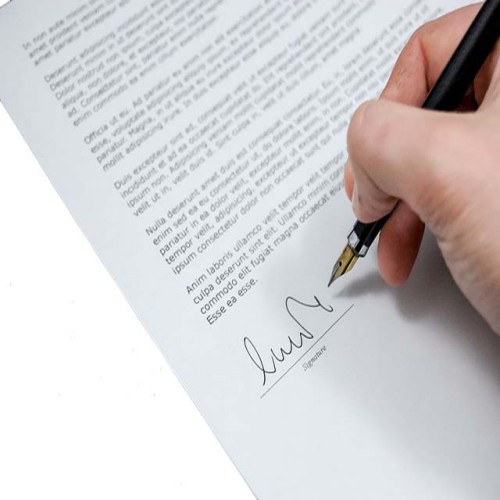 ---
Basics on Company Incorporation in India
Basics about Company Incorporation in India
Company is the undoubtedly the best form of entity for business. In India, a company is incorporated as per provisions of Companies Act, 2013 and Companies (Incorporation) Rules, 2014
New company registration in India
To form a company you will need:
Minimum 2 directors and shareholders for a private limited company incorporation in India. The director and shareholders can be the same person. For public limited company you'll need minimum 7 shareholders.
Minimum paid-up capital of ₹1 lac in case of private limited company and ₹5 lacs for a public limited company.
Company incorporation process
Company incorporation in Delhi is a straightforward process. You can get Certificate of Incorporation (COI) within 15-20 days, subject to time taken by Government for processing, if all the steps mentioned in the Act and Rules are followed properly. You can hire an expert company registration consultant in Delhi to take care of your needs. Nowadays MCA has changed the process of registration by incorporating a Central Registration Centre (CRC). Not only has it made the process convenient but it has also reduced registration downtime. 
Obtain DIN and DSC of all directors: The first step of the registration process is to obtain digital signature (DSC) for proposed directors. Once you have received DSC for all the directors file for DIN in form DIR-3.
Check Name availability: The second and the most important step of new company registration in Delhi is checking availability of name. For this promoter is required to submit 6 names in the order of preference in e-Form INC-1 with ROC. Upon approval, ROC will issue a letter thereby reserving the name.
Draft MOA and AOA: The next step is to draft Memorandum of Association (MOA) and Articles of Association (AOA). Nowadays electronic copies are MOA and AOA are to be filed with the ROC in SPICe Forms 33 and 34 respectively.
Company registration: In this step SPiCe Form INC-32 is to be filled and submitted along with DIN of directors, MOA, AOA, affidavit from all the subscribers to MOA, address proof, ID proof and PAN card of all directors and subscribers, copy of name approval letter and address proof of registered office of the company.
Upon submission of all the documents with prescribed fees, CRC will deliberate, post which the MCA will allot fresh COI containing the CIN (Company Identification Number) to the company in e-Form 11.